CelebrateErie showcases the local food, drink, culture, music and, most importantly, people that make Erie worth celebrating. We want this festival to be a true reflection of Erie. It's about us.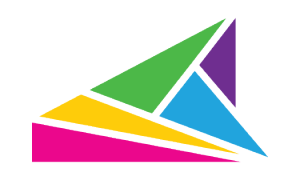 Designed as an abstract outline of Erie County, we wanted our logo to represent the vibrant parts and pieces that make up Erie's diverse, yet unified community.
Whether you see a sailboat, a vivid mosaic, or the shape of Erie County, we hope our logo evokes a sense of excitement and inspiration. After all, CelebrateErie is a festival to celebrate our diverse and vibrant city. Our hope is that this brand will reinforce those characteristics and inspire you to be part of our celebration.